Other electronic devices for industry
The devices developed and manufactured by us are small useful helpers in industrial automation. We developed them for our own needs when building single-purpose machines, when we lacked these devices on the market or did not meet our requirements. Now we offer them to you too!
Rectifiers and stabilizers
The BSxx rectifier block rectifies the DC/AC voltage to a stabilized DC voltage of 10/24V DC (150/100 mA). If there is no requirement for larger DC currents, this block can replace a separate DC power supply.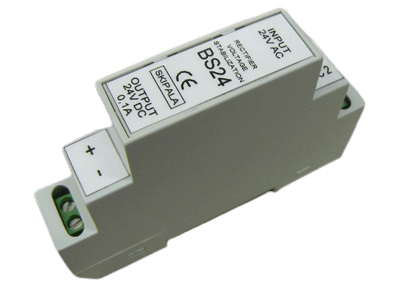 Rectifier and stabilizer 10V
Stabilized source for analog signal 0-10V DC (150 mA)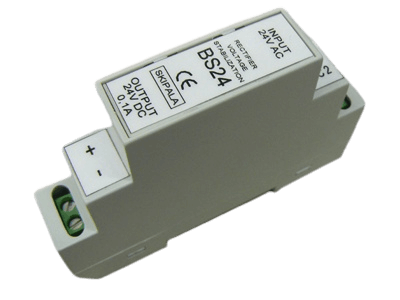 Rectifier and stabilizer 24V
The rectifier block BS24 is intended for older switchboards in which the control voltage is 24V AC.
It rectifies the alternating voltage to a stabilized direct current voltage of 24V DC (100 mA).